Glam luxury yet not overpowering, the cluster bubble chandelier plays a  unique role in home decor as a great enhancement, grabbing everybody's glance.
Generally, a bubble chandelier presents an airy gentle look crafted with clear glass globes or delivers a chic elegance with opal/frosted glass orbs.
For our upgraded latest bubble collection, we devoted more attention to the innovation of the glass globes: maintain the classic cluster bubble silhouette and use elaborately creative ribbed glass instead of clear or opal/frosted glass.
Blending ribbed style and swirl elements, the carved spiral details give a dimensional and artful sculpture touch to each transparent glass orb.When sunlight or lighting touches every carving ripple, it looks like the alluring champagne flows through these translucent spheres peacefully, telling the romance from the golden years.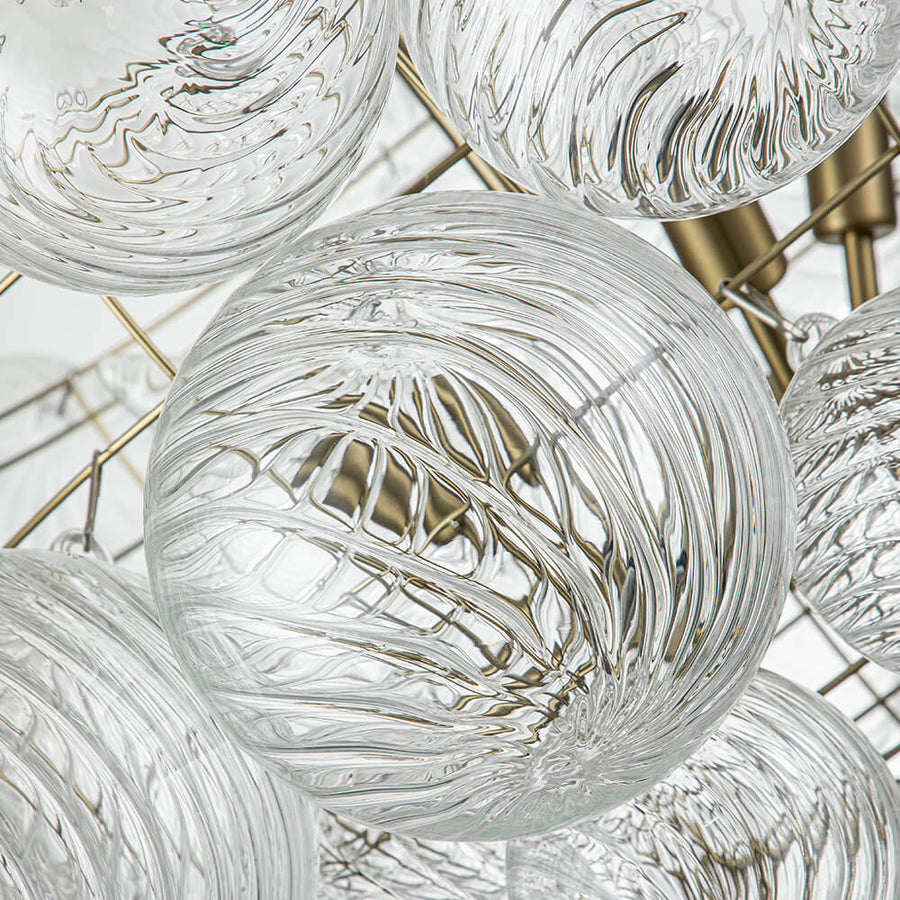 This series of cluster bubble chandeliers is an easy way to standout your home decor. As a wonderful fusion of mid-century modern and contemporary styles,  it helps inspire your own space with wide applications.
Ready to add clusters of playful and artistic bubbles to complement your home decor? 
  - Bathroom
The bathroom is a sanctuary of calm. Rich warm lighting through glass bubbles echoes the bathtub, tiles, and vanity area, creating a fantastic serene look. You'll bask in your shower time with this cluster bubble chandelier.
  - Bedroom
When the first sunshine clashes with adorable bubbles from this semi-flush chandelier, it evokes you gently at the same time. Alluring ambiance amuses your eyes and heart every morning. When darkness falls, this cluster bubble chandelier blossoms a brilliant glow, warming your nighttime.
  - Living Room
If you're going to go to the lengths of great interior design for your living area, then this statement chandelier should have its own moment, injecting an exquisite luxury flair into your living room and taking care of your cozy family time. When you entertain your friends and guests, the conversation piece can liven up your happy time.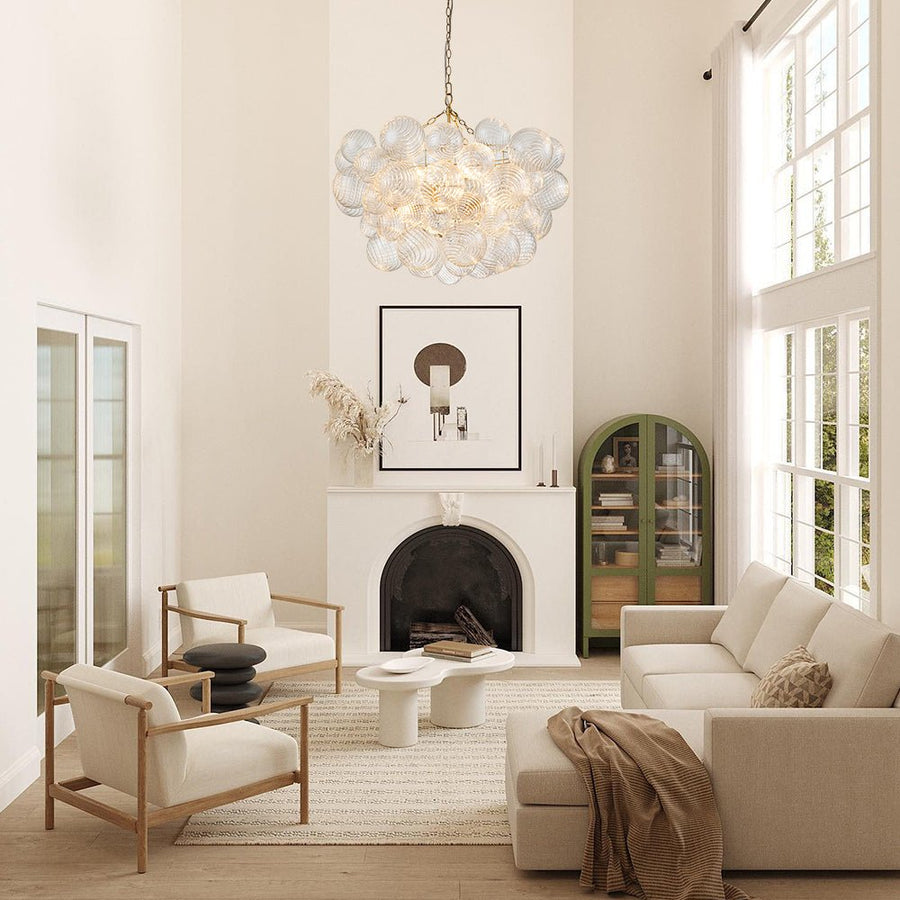 - Dining Room
When it comes to enjoying meals at home with family or friends, the dining room is a special place for making memories. This bubble chandelier shines over the dining table gorgeously, creating a cozy space with a modern edge, no matter whether the contemporary, mid-century, or farmhouse style is in your dining room. Pour on the high-end glory to your eating area with this stunning fixture effortlessly.
A right lighting is one of the key ingredients to a well-designed house. Our new series of cluster bubble chandeliers is a worthy fixture to top off your space.